City to remember Thomas Paine birthday with scavenger hunt

Dec 24, 2014 06:21AM ● Published by Community News Service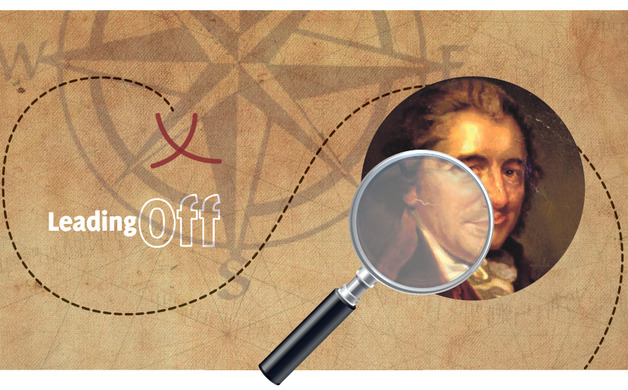 For the third year in a row, Bordentown residents will have the opportunity to search for the "bones" of Thomas Paine, scattered around Bordentown City as part of the annual Thomas Paine Scavenger Hunt.


The scavenger hunt is set to begin Wednesday, Jan. 21 and conclude Sunday, Jan. 25. To participate, residents will search in Bordentown City for the "bones" hidden in local shops, with about 17 businesses participating this year.


Each participating location will have one or several hidden plastic bones, each of which will be marked with a point value on it. Participants will add up the numbers on each of the bones to come up with a total amount, which will correspond with a significant date in Bordentown history.


Participants can print out a passport online or pick one up at the Old Book Shop on Farnsworth Avenue.


Participants who submit their completed forms will be entered into a drawing to win Bordentown Bucks, which can be used for purchases at participating Bordentown City businesses. Participants who submit their completed forms and correctly guess the significance of the historical date will also win an additional prize.


The event is organized by the Downtown Bordentown Association to recognize Paine's birthday, which is Jan. 28.


The idea for the scavenger hunt came from the fact that no one actually knows where Paine's bones are buried. After Paine died, his body was shipped back to England, and from there his bones were dispersed to a number of different locations.


The participating businesses will have a decal in their window to indicate there are bones hidden inside.


For additional updates and more information, go online to 
downtownbordentown.com
.
Do you like this article? Like it on Facebook to show us you do!
Community
Downtown Bordentown Association