Bordentown's Top 14 highlights of 2014

Dec 24, 2014 07:44AM, Published by Community News Service, Categories: Community, News
---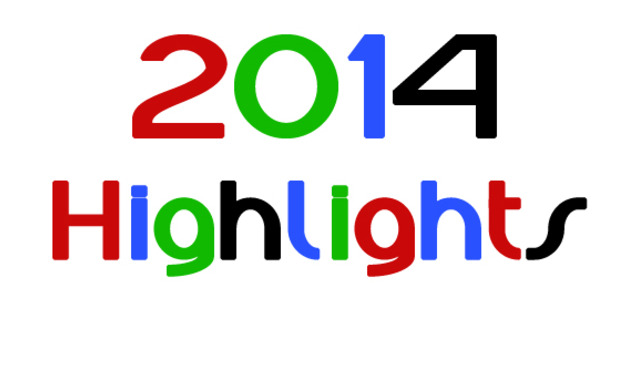 ---
From the superintendent search, to the closing of Ocean Spray, to more than 50 inches of snow, Bordentown has had quite a year.
Here are some of the tops news stories of 2014:
1. Bordentown Regional School District saw several changes to its superintendent position in 2014. After five years with the district, superintendent Constance Bauer officially retired Feb. 1. The Board of Education moved quickly to hire an interim superintendent, Joseph Miller, for the remainder of the school year. By July 1, the board hired a new permanent superintendent, Edward Forsthoffer.
Read more:
2. Snowfall in Bordentown Township, City and Fieldsboro seemed constant in winter 2014, piling on more than 50 inches by mid-Feburary and keeping the public works departments in each municipality busy for most of the season.
Read more:
3. Bordentown Township resident Howard McCue celebrated his 101st birthday in February with a celebration held at the Senior Center.
Read more:
4. Ocean Spray began its transition out of Bordentown and into its newly-built plant in Upper Macungie Township, Pennsylvania in May. Operations were gradually phased out of Bordentown, finally coming to a close by the end of summer. The future of the former Ocean Spray property has not been determined yet, but officials have discussed exploring mixed use or commercial development.
Read more:
5. Bordentown Township held an official grand opening for its first ever dog park in Northern Community Park on May 10.
Read more:
6. 2014 was a big year for athletes at Bordentown Regional High School. Senior Tommy Walters broke the school record of 100 hits on April 14. Track relay team Shakara Siler, Aishah Dukes, Cait Nitschmann and Brianna Pagnani won the Burlington County Scholastic League Patriot Division 4×400 championship on May 10. The softball and baseball teams were also both BCSL Patriot Division Champions. And finally, the boys' soccer team made it to the semifinal round of the NJSIAA Central Jersey Group II tournament.
Read more:
7. Bordentown's own Amber Mack won the title of Mrs. Greater Burlington County and was named First Runner Up in the Mrs. New Jersey United States pageant.
Read more:
8. Papp's Bowling Alley closed on Aug. 28 after more than 50 years in Bordentown. The location was set to reopen as a Cheyenne Mountain Outfitters.
Read more:
9. Democrats Jim Cann and Jill Popko won re-election to the Bordentown Township Committee in November.
Read more:
10. M.I. Hummel company, known for its porcelain figurines inspired by the artwork of Sister Maria Innocentia Hummel, opened its North American headquarters office in Bordentown under Newboden Brands.
Read more:
11. Dubh Linn Square in Bordentown Township comes under new ownership and is renamed the Dub Pub.
12. Mastoris Diner finished the first phase of renovations to its banquet room, with more plans to renovate the rest of the current building over the course of 2015.
Read more:
13. Delhaize Group, the parent company of Bottom Dollar Food, announces it will close all of its 66 store locations in Pennsylvania and New Jersey by the end of 2014, and sell all store locations and leasing responsibilities to Aldi, Inc.
Read more:
14. Dawud Hamdan, who was diagnosed four years ago with transverse myelitis, received his power wheelchair with a power standing function after an outpouring of support and fundraising from the Bordentown community. Dawud is now a freshman at Rutgers University in New Brunswick.
Read more:
What do you think was the biggest news this year? Share your thoughts or add your own highlights in the comments below!

---
---
---