Bordentown ninth-grader skates to success

Jan 05, 2015 07:03AM ● Published by Community News Service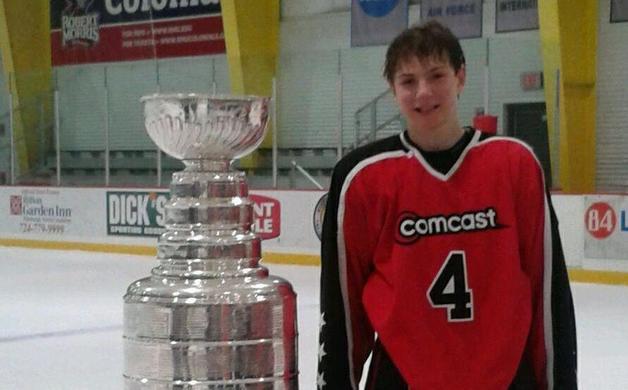 Bordentown City's Donovan McClellan poses with the Stanley Cup at the National Hockey League Youth Cup Tournament in Pittsburgh.
Ninth-grader Donovan McClellan, of Bordentown City, competed with his hockey team, Team Comcast AAA 2000's, to win the NHL Youth Cup Tournament in Pittsburgh, Pennsylvania. Part of an annual three-day event from Dec. 12-14, the Tournament was hosted by the Pittsburgh Penguins this year, and games were played at Robert Morris University's Island Arena. Robert Morris is a Division I NCAA school.
The NHL-sponsored event featured ice hockey's most iconic trophy, the Stanley Cup, as a special honor.
McClellan has been on the ice since he was only 3-years old and started playing competitive travel ice hockey when he was 4. He has attended Doane Academy in Burlington City since Kindergarten.
Do you like this article? Like it on Facebook to show us you do!
Sports
,
News
hockey
McClellan
Stanley Cup