Found online: 5 cool craigslist items for sale

Jan 06, 2015 07:45PM ● Published by Community News Service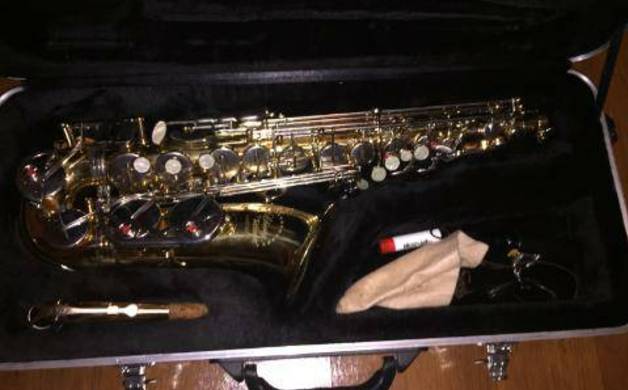 Here's what we found after searching "Bordentown" on craigslist. Check out the items below.
Here's a few interesting items we found on 
craigslist
 after entering "Bordentown" in the search bar. If you are interested in any of these items you must follow the link to the craigslist ad to make an inquiry. 
Descriptions have not been edited for grammar.


Liberty by Selmer LAS100 Saxophone - $500 (Bordentown)
http://cnj.craigslist.org/msg/4794998357.html
practically new alto saxophone, in great condition. it comes with all the parts and the case. it was only played for about a year maybe a little more, I don't play it anymore and don't really have much use for it. im asking 500$ or the best offer. I would like to sell it as soon as possible. you can reach me through email or text/phone call.
VINTAGE HO TRAINS/PARTS ONLY~FOR PRICE LISTED - $25 (BORDENTOWN,NJ)
http://cnj.craigslist.org/clt/4829401266.html
~ UP SWITCHER (PLASTIC SHELL) REVELL 1956 ~ ATLANTIC COAST LINES SWITCHER (PLASTIC SHELL) REVELL 1957 ~ FLORIDA COAST LINES DIESEL (PLASTIC SHELL) VARNEY ~ UNDECORATED SWITCHER (METAL SHELL) NO MFG. MARKINGS ~ BOX CAR (PLASTIC WITH METAL TRUCKS) WESTERN GERMANY ~ METAL FRAME FOR DIESEL ~ NO MFG. MARKINGS ~ TALKING STATION (NOT WORKING) MFG. ~ HONG KONG ~ KIT BASHED MOTORIZED TRACK CLEANER ~ NOT WORKING

NOTE: ITEMS ARE NON-OPERATIONAL
FOR PARTS OR DISPLAY ONLY



Bass- Traben 5 string w/ case - $400 (Bordentown)
http://cnj.craigslist.org/msg/4831109897.html
Traben - Array Limited 5 String Bass - with case. $400 Beautiful Traben Array Limited 5 Bass in excellent like-new condition. It comes with a Traben hardshell case that's also in excellent like-new condition. This is an early model with the stamped serial number (not a sticker).
Plays great, sounds fantastic, looks great! 35" scale, Active pre-amp, three-band eq with volume and blend, Grover tuners, Basswood body, Spalted maple top, Rosewood fretboard 


Dixie Narco 276E Can Bottle PEPSI soda machine Excellent condition! - $999 (Bordentown, NJ)
http://cnj.craigslist.org/app/4786422267.html
Dixie Narco 276E multi pricing, 336 cans or 168 bottles, 7 selection PEPSI commercial indoor/outdoor soda machine, which is equipped wit a dollar bill acceptor, 3 tube coin acceptor , 120volts, 600lbs,, 72"H x 29"W x 35"D.
This is a slim machine that fits almost anywhere! 7 selections that holds 48 cans each or 24 bottles, capable of delivering any combination of 12.oz, 16oz, as well as any bottle up to 24oz. This means it will dispense soda, Gatorade, bottled water, iced tea,
Multi priced means that you can sell cans and bottles at different prices.
Boys Camo Hunting Rain Boots Lacrosse Camo - $25 (mercer county)
http://cnj.craigslist.org/bab/4826466609.html
Used Boys youth kids rainboots size 3 gently used $25. Go fishing hunting for camp or just let the kids be free to splash in puddles play in the rain and save you money. Save money buy used. Pick up only cash & carry. Easy pickup in Mercer County Hamilton we are close to Bordentown Princeton Yardville Windsor Lawrenceville Yardley areas Thanks for viewing. 
Community
craigslist
for sale