Talk of the town: What does Bordentown need in 2015?

Jan 12, 2015 09:56AM ● Published by Community News Service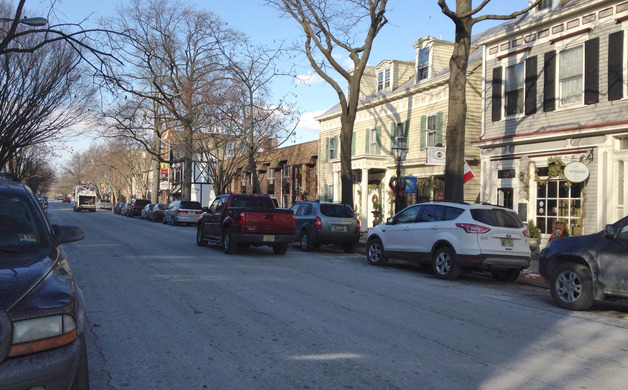 We asked our question on Farnsworth Avenue on Thursday, Jan. 8.
What is the talk of the town? As we begin the new year, we wanted to see how our community felt about a particular topic. We posed the question, "What does Bordentown need in 2015?" to community members strolling down Farnsworth Avenue the afternoon of Thursday, Jan. 8.
Here are some of the answers we heard:
More parking
Johanna Schwalm, co-owner of Soldier 58 at Sweet Inspirations on Farnsworth Avenue, felt more parking would be beneficial to businesses. 
NJ Transit buses to slow down
"They're whipping by here doing way more than 25 mph." –Bill Goldy, Bordentown City
A bakery
Despite the new opening of The Cake Box by Neelma, city resident Helen Michael thought it would be convenient to have a place within walking distance to purchase bread and other baked goods that aren't necessarily sweet.
A youth hangout
"Something for the kids to do other than walk the streets." –Sandi Bongart, Yardville, owner of Adorn Beauty Center & Spa
A grocery store
"Our Bottom Dollar is closing on the 15th. A lot of seniors that walk are now restricted again…there are a lot of people that it is going to affect." –Stephanie Anderson, Bordentown City
Nothing
"I think everything is perfect." –Rob Brown, Bordentown City
A grocery store
"I feel like they have everything else but that." –Joshua Jenkins, Beverly
Redevelop the Ocean Spray site
City resident Joel Harris would like to see the site back on the books for the community.
What do you think Bordentown needs in 2015? Comment below!
Community
,
News
opinion
talk of the town
2015