Bottom Dollar Food officially closed

Jan 13, 2015 12:24PM ● Published by Community News Service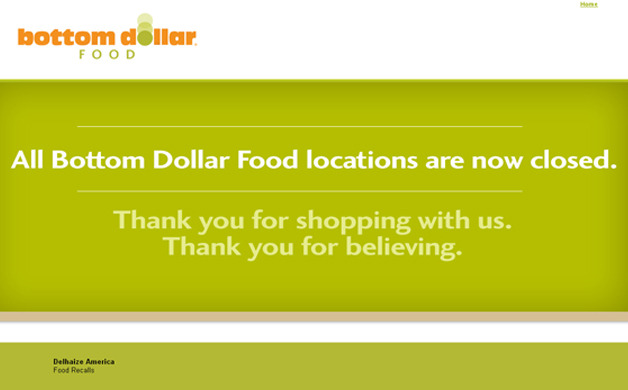 This message is all that appears on bottomdollarfood.com.
Gallery: Bottom Dollar Food closed [1 Image] Click any image to expand.
All Bottom Dollar Food stores officially closed on Monday, Jan. 12.
Among the now-closed locations is the Bordentown Township store location on the corner of Route 130 and Farnsworth Avenue, which had been a welcome community resource for Bordentown residents, especially seniors and those within walking distance, since its opening in 2012.
The Bottom Dollar website, bottomdollarfood.com, now features only a statement that all stores are closed, and reads, "Thank you for shopping with us. Thank you for believing."
All Bottom Dollar locations were closed as of 2 p.m. Monday, reported the Burlington County Times. The stores were originally scheduled to close on Jan. 15, but closed early due to lack of inventory.
News
bottom dollar food
grocery store