New board members for BRSD

Jan 14, 2015 10:08AM ● Published by Community News Service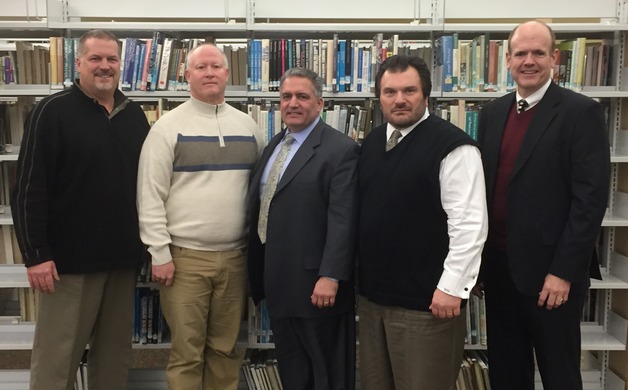 Bordentown Regional School District's new Board of Education members pose with Superintendent Edward Forsthoffer.
Gallery: New board members for BRSD [2 Images] Click any image to expand.
Bordentown Regional School District welcomed three new members to the Board of Education at a meeting Jan. 7. The new members are Will Mercantini, Mark Roselli and Edward Tyler, Jr.
The district also congratulated Mark Drew, who was elected board president, and Timothy Hartmann, who was re-elected vice president for a second consecutive term.
News
,
Schools
Board of Education