BCC to 'Give Kids a Smile'

Jan 29, 2015 11:53AM ● Published by Community News Service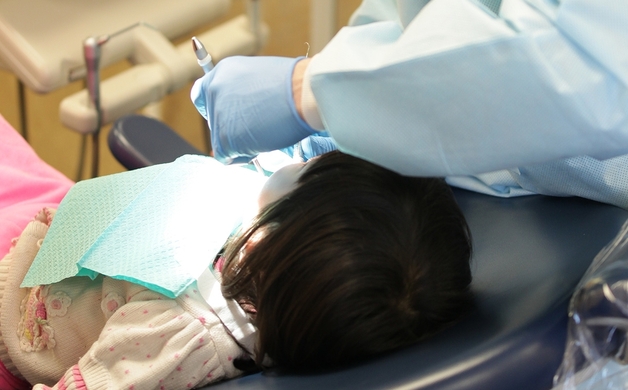 Children in need are set to receive free dental care at Burlington County College's 11th annual "Give Kids A Smile! Day," Friday, Feb. 6. The one-day program is part of the American Dental Association's annual push to bring attention to the number one childhood disease, tooth decay.


BCC dental hygiene students, alumni and instructors, as well as volunteer local health care professionals, are scheduled to team up to provide free preventive and emergency dental care to children ages 12 and younger.


Last year, in New Jersey alone, 2,800-plus children visited 121 sites across the state. At BCC, 99 children received more than $47,000 worth of care.


"Each year, Burlington County College's program is among the top contributors in the state," said Linda Hecker, BCC's Director of Dental Hygiene. "Give Kids A Smile! Day is our opportunity to directly address the needs in our community. Thanks to the support we receive, we are able to educate young ones on the benefits of proper oral hygiene, serve children who may not otherwise have access to care and instill positive first impressions of trips to the dentist."


Children attending "Give Kids A Smile!" Day at BCC will also be treated to entertainment. The day includes face-painting, a caricature artist, and the chance to meet seeing-eye puppies in training and characters like the tooth fairy.


Children will also receive free books courtesy of BCC's First Book initiative, which distributed more than 43,000 new, high-quality books to children in need throughout Burlington County. BCC recently announced an expanded program with Mercer County Community College in conjunction with the New Jersey Office of Higher Education and African American Chamber of Commerce of New Jersey.


Those interested in making an appointment for their child should call as soon as possible. Appointments are required and can be made by calling (609) 894-9311, ext. 1074.
The BCC Dental Hygiene Center is located in the Lewis M. Parker Center, room 318 on the Pemberton campus at 601 Pemberton Browns Mills Road.


Since 2005, BCC's dental hygiene program has donated more than a half million dollars worth of care to more than 1,000 patients on "Give Kids A Smile!" Day. The New Jersey program is managed by the New Jersey Dental Association, the New Jersey Dental Assistants Association, and the New Jersey Dental Hygienists' Association and is supported by Colgate, Henry Schein Dental, Delta Dental of NJ and private donations. 


Nationally, it is supported by the American Dental Association, Henry Schein, Inc. and Colgate. BCC's program is funded in part by the American Dental Hygiene Association, Institute for Oral Health, Wm. Wrigley Jr. Company Foundation Community Service Grant Program. More information on the "Give Kids A Smile!" program can be found at online at 
njda.org/gkas
.
Community
,
News
benefit
volunteer
dental care
dentist
children in need