City police chief Simmons retires after 30 years' service

Jan 29, 2015 11:59AM ● Published by Community News Service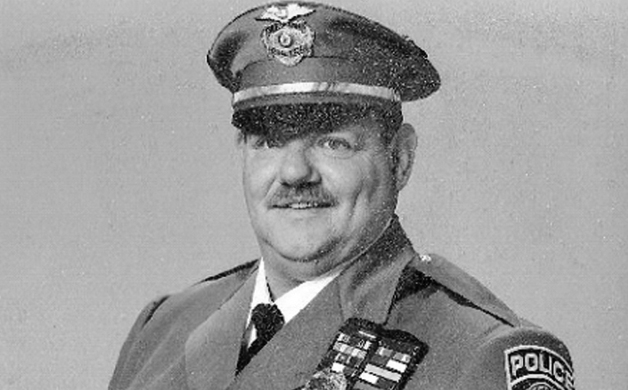 Chief Matthew Simmons III retired from the Bordentown City police force on Dec. 31, 2014.
 Matthew Simmons III retired as chief of the Bordentown City Police Department on Dec. 31, after 30 years of service in law enforcement, a career he had dreamed of since childhood.
"I was given the blessing of being a police officer," Simmons said.


It was watching the police assist residents with problems such as locked cars or medical emergencies that inspired Simmons to dream of a career in law enforcement.


"As I grew, I learned to respect police officers. They not only went after the bad guys and arrested the bad guys off the street, but I witnessed them helping people," Simmons said. "They have a heart, too and people respected them for that."


Simmons began his career in law enforcement in 1984, working as a special officer. He was sponsored to attend the police academy by the Bordentown City Police Department. After a brief stint with the Allentown Borough Police Department, he returned to the Bordentown City Police Department in 1989, where he rose through the ranks.


In 2004, he was appointed as acting chief of the Bordentown City Police Department, and he was officially promoted to the position of chief in 2005.


"It was a learning process in the beginning for all of us, running a police department," Simmons said.


Simmons praised those he worked with, including his fellow police officers, and deputy mayor, James Lynch.


Lynch, who was elected to office in 1989, has known Simmons professionally for about 26 years.


"I think his honesty and integrity were second to none," Lynch said.


Lynch praised the way that Simmons was able to stabilize things after becoming chief at an unsettled time in the department's history.


As chief, Simmons oversaw changes to the department, including the acquisition of updated equipment, and the establishment of new training programs.


"We both had the same vision of community policing at the level that, today, is common practice," Lynch said.


Lynch said that Simmons worked to establish a police department that was community oriented, and that included elements such as crime watch, interacting with residents, and helping youth.


"Together, we were able to establish a great department," Simmons said.
In his retirement, Simmons plans to make repairs to his home, and to set time aside for hobbies such as fishing and boating.


"I just want to enjoy the rest of my life with my friends and family," he said.


Still, Simmons acknowledges that the transition into retirement has not always been easy.
"Not putting a uniform on every day, it's difficult for me right now, because I've always just had a passion for law enforcement," he said. "I miss it every single day and I probably will for a very long time."


When reflecting upon his career, one source of pride for Simmons is the drop in the area's crime rate that has occurred within the last 10 years.


Another component of his legacy, is his son, Matthew Simmons IV, who followed in his father's footsteps to serve on the Bordentown City Police Department. The younger Simmons is a sergeant who works with the department's K-9 officer, Terri.


Most rewarding, Simmons said, has been the manner in which he was respected by others during his career.


"I never demanded respect from anyone. I always earned it, and I was always proud of that," he said.


Fred Miller, a captain prior to Simmons's retirement, was named chief on Jan. 1.



Community
,
News
police
Bordentown City Police Department
simmons
matthew simmons III
Lynch