5 cool craigslist items for sale: Feb. 2015

Feb 05, 2015 10:55AM ● Published by Community News Service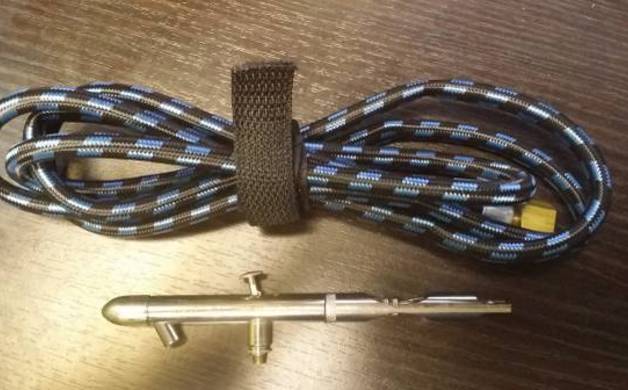 Here's what we found after searching "Bordentown" on craigslist. Check out the items below.
Here's a few interesting items we found on 
craigslist
 after entering "Bordentown" in the search bar. If you are interested in any of these items you must follow the link to the craigslist ad to make an inquiry. 
Descriptions have not been edited for grammar.


NORDIC TRACK 900 TOTAL GYM SKI MACHINE EXERCISOR-We Deliver/Ship (Bordentown NJ)
http://cnj.craigslist.org/spo/4877805922.html
NORDIC TRACK 900 TOTAL GYM SKI MACHINE EXERCISOR $495 or best reasonable offer. Our ski machine tems is in great working condition and available for immediate pick-up in Bordentown, NJ 08505, Or ask about delivery or shipping. I WILL REPLY BY PHONE ONLY! PLEASE EMAIL ME YOUR PHONE NUMBER for a quick call back about our fitness items. Thank you.
EPIPHONE JUNIOR MODEL ELECTRIC GUITAR - $169 (BORDENTOWN NJ)
http://cnj.craigslist.org/msg/4877423131.html
EPIPHONE JUNIOR MODEL ELECTRIC GUITAR. 100% AUTHENTIC.  PICTURES ARE OF THE ACTUAL GUITAR. I am selling an authentic Epiphone Junior model six string right handed electric guitar in Sunburst. The guitar is in good condition. Some signs of wear and tear including chips, scuff marks, dings, black specks, etc, see pics. Only light scratches on the pick guard. None of these flaws affects the integrity of the guitar. Works great! Do not miss the opportunity to own this great guitar for a fantastic price! $169 OBO TRADING POST 130, 178 Route 130, Bordentown, NJ 08505
Apple TV (2nd Generation) Jailbroken Untethered - $175 (Bordentown, NJ)
http://cnj.craigslist.org/ele/4877832994.html
 Selling my Apple TV 2 model MC572LL/A (Apple software 5.0.2 (4250)).
It is jailbroken with xbmc 12.2 
It can be easily updated to kodi. 
I didn't use it much but it is in good condition and works great. It comes with power cable, and remote. 
Email me: I'm located in Bordentown, NJ
Used Youth hockey skates Bauer - $40 (Mercer County)
http://cnj.craigslist.org/spo/4873009353.html
 Boys girls youth used ice hockey skates ... Size 4 youth yours for $40 CCM Size 2 also available $25 gently used but still have life for learning how to skate at this price better to own then rent so you are free to have fun on the ice at the ice skating rink.
Easy pickup in Mercer County Hamilton we are close to Bordentown Princeton Yardville Windsor Lawrenceville Yardley areas. No scam emails please. Cash & carry ONLY - no checks no shipping! Thanks for viewing.




Airbrush Badger Model 155 Anthem Used - $40 (Bordentown)
http://cnj.craigslist.org/art/4825736110.html
 Badger Model 155 Anthem Used-Great Condition-Only used a few times for small project Included 6 ft Braided Hose Asking $40 OBO Cash Only Please see links below for further details http://www.badgerairbrush.com/Anthem_155.asp http://www.chicagoairbrushsupply.com/ba10brho.html Any questions please email me. I can only meet locally for sale, within 10-15 miles of Bordentown NJ (08505) I also work in Bridgewater NJ (08807) i can meet locally there as well, within 5 miles around lunch time.
Community
,
News
auction
craigslist