Firehouse readies exhibit of students and pros

Feb 09, 2015 07:47AM ● Published by Community News Service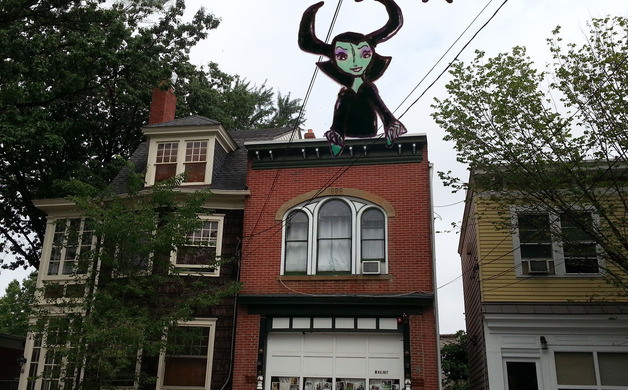 Mikaela Miranda's animation cell drawing features the Firehouse Gallery and a character from Disney's feature film, "Maleficent."
The Firehouse Gallery of Bordentown is set to host an exhibition of student and professional art on March 7 to launch the gallery's 2015 summer camp program and open house. Free treats, art activities and awards are being prepared for children of all ages.
The exhibition is a free public event, scheduled for noon to 4 p.m. on March 7, at Firehouse Gallery, located at 8 Walnut St. in Bordentown City. More information is available at firehousegallery.com.
Firehouse Gallery has been running its summer art day camp since 1994. Many of the lessons, known for a fine arts approach and innovation, have been published in art education books used across the U.S. and Europe. More information on Firehouse publications is available at firehousepublications.com.
News
kids
firehouse gallery
art
camp