Community Concert Association ready to rock in 2015

Feb 16, 2015 07:53AM ● Published by Community News Service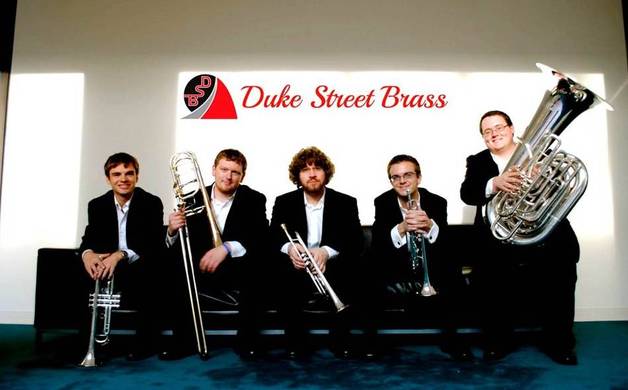 The Duke Street Brass is scheduled to perform for the Community Concert Association of Bordentown at Bordentown Regional Middle School.
The Community Concert Association of Bordentown is set to carry out its 2015 season with three popular concerts.
Already off to a good start, the season began with The Brothers in Harmony on Oct. 19. The chorus of more than 90 members performed a lively repertoire with a moving mixture of modern pieces, in addition to old standards. Then, the Barbara Trent Sings Just For You concert on Nov. 2 brought out R&B, soul and jazz standards.
The 2015 season is ready to continue with an exciting lineup starting March 1 at 3 p.m. with the Duke Street Band. The brass quintet, performing since 2009, provides exciting and entertaining performances to audiences of all ages. The musicians have studied with performers such as Wynton Marsalis, The Boston Brass and The Canadian Brass.
Next, renowned Broadway composers Rodgers and Hammerstein will be honored in a concert showcasing music from shows like Oklahoma, Carousel, South Pacific and The King and I. This lively performance is set to be held March 22 at 3 p.m. Four professional singing actors will entertain you in this new production which will have its premiere performance in Bordentown.
Finally, as a special Saturday night treat on April 18 at 7 p.m., the Community Concert Association is ready to feature Danny V's 52nd Street Band. This group will pay tribute to the great "Piano Man" Billy Joel. The band has been touring nationally for over 20 years and has performed at several Hard Rock Cafés, as well as Trump and Harrah's Casinos.
Concerts are set to be performed at Bordentown Regional Middle School, located at 50 Dunns Mill Road. For more information, call 609-298-5465.
Tickets for Duke Street Brass and Rodgers and Hammerstein are $15 ($5 for students at the door). For Danny V'S 52nd Street Band "Tribute to Billy Joel," all tickets cost $20 at the door.
News
Community Concert
Duke Street Brass
Rodgers and Hammerstein
Billy Joel