2015 Restaurant Week 5-Star Reviews Contest

Mar 25, 2015 11:28AM ● Published by Community News Service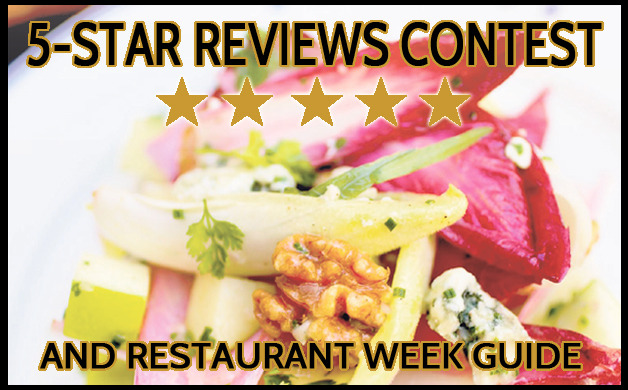 Want a free gift card to one of your favorite Bordentown Restaurants? Restaurant Week continues online this year with the 
BordentownCurrent.com
 5-Star Reviews Contest. Once you leave a 5-Star Review on our directory you are automatically entered into the drawing to win! 
Feel free to review more than one restaurant. For every location you give a 5-Star Review your name will be entered once into the drawing to win a free gift card. Remember though, you can only review each restaurant once. 
If you haven't already, read about this year's Restaurant Week destinations and get a taste of their prix fixe menus in our 
2015 Restaurant Week Guide
.
Contest ends April 10 at 11:59 p.m. You must be 18 years or older to play.
How to play:
   1. Follow any of the links below to a restaurant's listing or to browse restaurants in the BordentownCurrent.com Business Directory.
   2. Click the "Write Review" button on the left under the restaurant's photo to leave a 5-Star Review.
If you don't have an account on BordentownCurrent.com you will need to create a login username and password first with these three extra steps.
   3. After you click "Write Review", click "Sign Up" on the left side of the next screen to make a username and password.
   4. Verify that login in your email
   5. Go back to the restaurant's listing to leave your 5-Star review.
Review any of these featured Restaurant Week destinations for your chance to win:
Marcello's Restaurant and Tomato Pie

Food+Dining
,
Business
,
Community
,
News
contest
restaurant week
farnsworth
Restaurants
2015
5-Star reviews
five star