OCH seeking 'Hats in Bloom'

Mar 31, 2015 08:17AM ● Published by Community News Service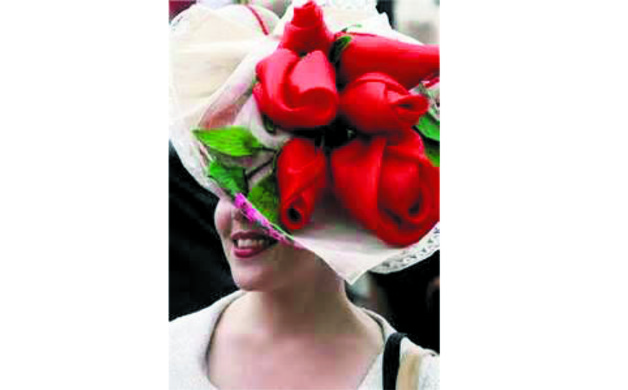 The Old City Hall Restoration Project Committee is seeking out hat fashioners, families, local garden clubs, floral crafters, artists, teachers and their students to design and create hats made from flowers and greenery for a "Hats in Bloom" Floral Hat Exhibit and Design Contest on Saturday, May 9. 


All flowering "Hats in Bloom" will be placed on display for public viewing from 11 a.m. until 5 p.m., during the Downtown Bordentown Association's 19th Annual Franklin Carr Iris Competition.


Applicant fees and all proceeds collected during "Hats in Bloom" will benefit the City of Bordentown to continue restorations in the historic landmark building.


The OCH Committee is looking for "Hats in Bloom" fashioners to design and create flower-full spring hats. For each hat entered, a $5 entry fee is required along with a completed application. The entry fee for children, ages 6–12, is $2. 


All hats entered must be fashioned using living flowers and plant materials whenever possible. While silk flowers and artificial elements are acceptable, judges will be looking for living blooms and real greenery. Entries must be delivered to Old City Hall and placed on display by 9:30 a.m. on May 9, along with the entrance fee and completed application. 


To commemorate the day, one prize award will be chosen for "The Iris Hat Award" for the best Iris Flower decoration in a hat design. Judging will take place at 2:30, and winners will be announced at an award ceremony at 4 p.m.


Nominal monetary prizes will be awarded in the following five categories: Best in Show, Most Original Idea, Over-the-Top Hat, Kids Award, and The IRIS Hat Award.


For more information, contact event coordinator Vicki Gaudier at (609) 203-0541 or email vgaudier@verizon.net.


The Old City Hall Restoration Committee meets on the third Thursday of every month at 7 p.m. at the Old City Hall, located at 13 Crosswicks St. in Bordentown City.
Today
,
Community
,
News
Floral Hat Exhibit
Restoration Committee