Nature talks and fresh flowers to be featured at Iris Festival

May 08, 2015 07:04AM ● Published by Community News Service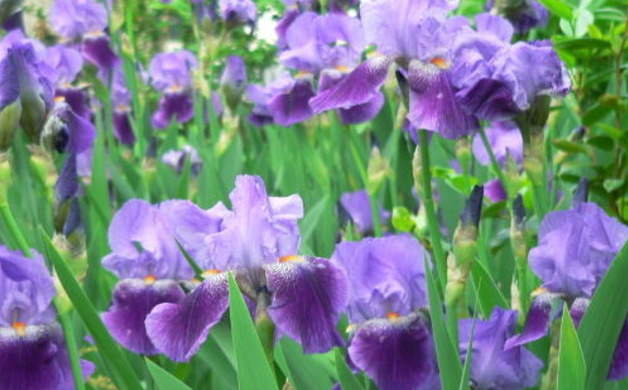 The 19th annual Iris Festival is set to open at 11 a.m. on May 9 with a number of festivities, including a garden vendor showcase, horse drawn carriage rides, and of course, the Franklin Carr Memorial Iris Competition.
The event, scheduled from 11 a.m to 6 p.m. (the iris competition ends at 5 p.m.), is free and open to the public. The iris competition will be held at the Friends Meeting House on Farnsworth Avenue.
The day is also set to feature activities including garden speakers and an artwalk artist showcase.
Speakers are set to begin at 11 a.m., starting with a lecture by Beth Davis titled "Orchids Are Different But Not Difficult" at the Farnsworth House and Railroad Avenue. Davis is a third generation orchid grower from Waldor Orchids, located in Linwood, New Jersey. Waldor is a family owned business and has been that way since 1925. Davis has worked at the greenhouses for more than 20 years doing many different jobs.
At 2 p.m., John Black and Christine Black are set to present, "Give Natives a Chance" at the Masonic Temple, located at 121 Farnsworth Ave. John Black is a New Jersey master naturalist and certified interpretive guide. Christine Black is a videographer and plant enthusiast.
For more information, visit downtownbordentown.com.
Community
,
Arts+Entertainment