Bordentown's Bryan Grigsby to display army combat photos

Jun 01, 2015 05:03PM ● Published by Community News Service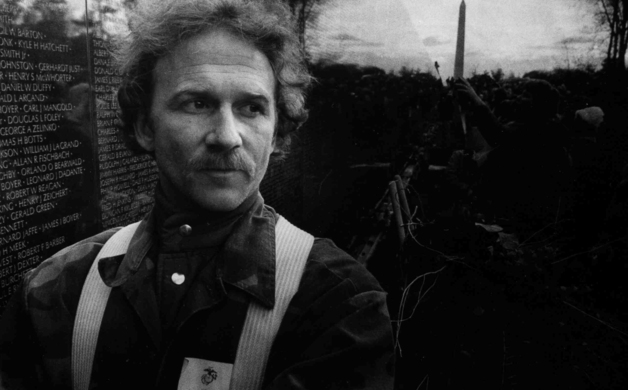 Bordentown resident Bryan Grigsby first became seriously involved in photography while serving as an Army combat photographer in Vietnam in 1968-69.

Beginning June 1, some of his work will be on display to the public at the Hamilton Library in an exhibit titled "Rite of Passage." Grigsby is also set to give an exhibit talk Thursday, June 25, from 7-9 p.m. The exhibit will be on display through July.

After his military experience, Grigsby continued to photograph stories and events related to the aftermath of that conflict, including the trial of a group of anti-war Vietnam veterans known as The Gainesville Eight in 1973, the arrival of South Vietnamese refugees to Eglin Air Force Base Florida in 1975, and the dedication of the Vietnam Memorial in Washington D.C. in 1982.

The group of photographs currently on display at the Hamilton Library reflects Grigsby's unique access to that war and its aftermath. This year marks the 50th anniversary of the arrival of American ground combat forces in South Vietnam and the 40th anniversary of the final communist offensive against South Vietnam that ended that war in 1975.

The exhibit, which opens June 1 and runs through July, is titled "Rite of Passage," which Grigsby believes fits just about every generation of American youth that has been touched by a war. The Vietnam War was a deeply divisive event that in the end turned much of the American public against the soldiers who were sent to fight it. Today, those sentiments still haunt many Vietnam veterans.

A 1971 graduate of the University of Florida, Grigsby later worked as a staff photographer, director of photography and photo editor for newspapers in Gainesville, Florida and Springfield, Missouri, before joining The Philadelphia Inquirer in 1982, and retiring in 2012, after 30 years at the paper. He lives in Bordentown with his wife, arts reporter Susan Van Dongen.

The Hamilton Library is located at 1 Justice Samuel Alito Way in Hamilton.


Today
,
Community
,
Arts+Entertainment