Fieldsboro Police encourage bicycle helmet safety

Jun 16, 2015 07:18AM ● Published by Community News Service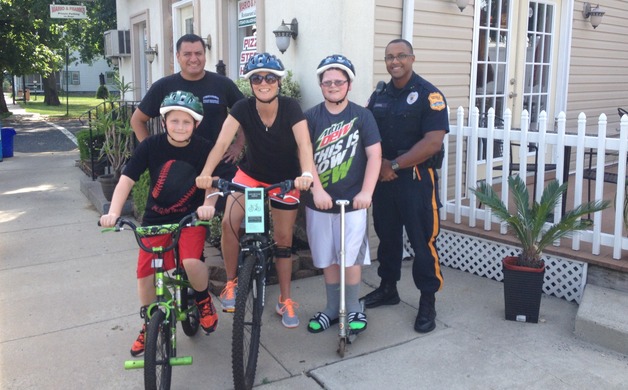 In order to improve youth bicycle safety, the Fieldsboro Police Department is set to hand out free bicycle helmets to kids observed riding bikes without them. The helmets were provided to the department by the Burlington County Sheriff's Department.
Kids who are observed with bike helmets and operating in a safe manner will be given a reward coupon good for pizza and a drink from Mario and Franks Pizza.
In addition to the helmets and coupons, officers will be giving out safety information. The program was set to begin on Monday, June 15 and last until July 1 or until all helmets and coupons have been given out.
"As the school year ends, we see more and more local kids riding bikes and skateboards without helmets," said Fieldsboro Public Safety Director Joe Conlin. "We want the kids and their parents to know that riding without a helmet is against the law and that the helmets will help protect them from serious injury."
Sports
,
Today
,
Community