Bai preps Bordentown move

Aug 01, 2015 10:59AM ● Published by Samantha Sciarrotta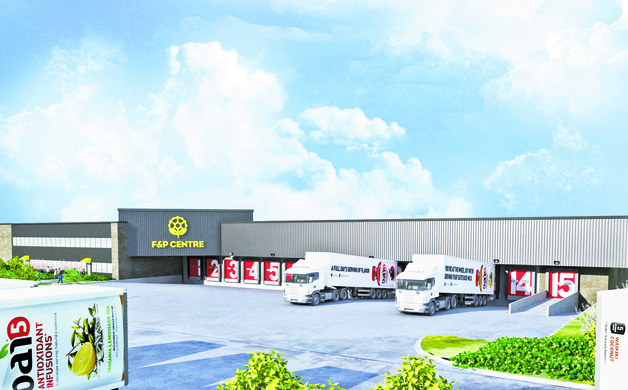 The final rendering of the future Fruit & Produce Centre, named as an homage to the plant's berry-filled past.
Interview by Samantha Sciarrotta

Come September, the Ocean Spray plant will be vacant no more.

Modern Recycled Spaces, a New Jersey-based firm that specializes in converting old factories and warehouses into contemporary commercial spaces, announced last month that it will bring Bai Brands to the facility. The firm also revealed plans to rename the plant the "Fruit & Produce Centre," and Bai is the first of what is set to be many tenants in the space, leasing 225,000 of the facility's 480,000 sq. feet. The brand recently partnered with the Dr. Pepper Snapple Group, causing a boom in business—and the need for more space.

Princeton resident Ben Weiss founded the all-natural, antioxidant-infused beverage brand out of his home in 2009. Now, it produces and sells Bai5, Bai Bubbles and Bai Antiwater in flavors ranging from Brasilia Blueberry to Jamaica Blood Orange nationwide.

Bai has since grown into one of Inc. Magazine's 20 fastest-growing private companies in America. It was also named one of "America's Most Promising Companies" of 2015 by Forbes.
The Current recently caught up with Bai Chief Marketing Officer Michael Simon to discuss the brand's future plans for the newly acquired space.

Bordentown Current: How did Bai settle on the Ocean Spray plant?
Michael Simon: It had enough space to support future growth. Plus, it is close to our Trenton headquarters. The space is being developed by our current landlord and partner, Dan Popkin, CEO of Modern Recycled Spaces. The search was narrow from the get go.

BC: Will the new facility allow Bai to expand at all (i.e. creating new flavors, new products, etc.)?
MS: The new facility is strictly for warehousing and distribution. We will not produce product there.

BC: Will moving into a plant that was only recently vacated allow Bai to get settled in and started faster?
MS: Certainly, this facility has significant warehousing space, which will make the transition from our current warehouses in Trenton quicker and easier.

BC: What do you expect Bai to bring to Bordentown?
MS: First, we will create and retain approximately 100 jobs. We will also bring an energetic, authentic culture to the Bordentown area. We believe we have been good neighbors in the Trenton/Princeton area, supporting and giving back to the community, and we will bring that same sense of being a part of a local community to Bordentown.


Business
,
Today
Michael Simon
Ben Weiss