Bordentown native leads junior SPCA volunteers

Dec 02, 2015 09:12AM ● Published by Community News Service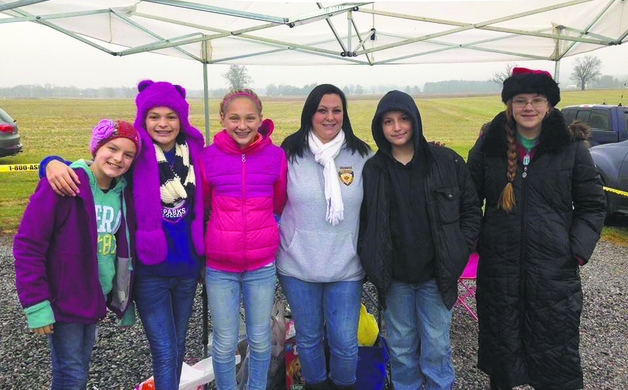 By Lisa Zola-DeLibero

In a 25 year lifetime, Victoria Mosca has fostered and adopted over 25 dogs, cats, and even a chinchilla.

As chairperson of the Junior Burlington Society for the Prevention of Cruelty to Animals, Mosca, who was born and raised in Bordentown City and now lives in Columbus, wants to protect animals and believes that kids can really make a difference in lives of area animals and pets.

The group, which consists of about 10 volunteers between the ages of 10 and 20, meets the first Wednesday of every month to lay out plans for fundraisers and events to educate the public on animal cruelty.

"The committee is great, and they come up with creative games, give-aways, and fun things for kids to do, like face painting," Mosca said. "Everyone in the group really wants to help animals, and they put a lot of effort into coming up with ideas at the meetings."

Mosca said the group will never turn down a new face.

"We are always looking for new members for our junior committee," said Mosca. "As long as they want to be there, we want them to be there."

Committee members pay annual fee of $15, and they also receive a junior member t-shirt. The dues that members pay help to run the group. "We get our knowledge at some of the meetings from the Law Enforcement Division," said Mosca. "My mom, Cheri Mosca, who is chief of the Burlington SPCA, did one of the group trainings with Officer Theresa Cooper."

At the meeting, Mosca said, the pair spoke about the proper care of animals and the indicators and signs of abuse.

Mosca screens films about animal cruelty and some meetings, and quizzes the members afterwards about what could have been done differently by humans to help the pets in the film.

"It is a real learning experience for everyone," she said.

During the films that the junior members watch, there have been times when there may be a scene about animal cruelty that is difficult to watch. "If anything is too disturbing for our members to view, I give them permission to leave the room," said Mosca. "It is sad that these kids and young adults have to witness such horrible acts of cruelty toward animals. But this is one of the best ways to educate them about the abuse so that they can go out into their communities, and help us to put an end to animal cruelty."

Mosca's entire family has a love for animals, including her dad Tom and brother TJ, and she and Cheri have made rescuing and caring for animals a priority. "When I was 6 years old, I found a 6-week-old kitten outside of my grandparents home, "says Mosca. "My dad fell in love with her whiskers, and he said we could keep her. At the time we had two mini dachshunds, Fire and Hans, and this became the start of our household of pets. We always had dogs and cats who were strays or that we rescued, even finding them on the streets after being hit by a car. I once rescued a stray black cat that I found when I was horse back riding, that I named Lucky. All of the animals that we have found needed extra tender love and caring."

Mosca is currently working full time at the Eye Care Center in Bordentown, and she is also a teacher and choreographer at The Ballet Studio. With a Bachelors degree from Rider University in elementary education, special education, and psychology, Mosca uses her teaching and leadership skills to keep the committee up to date on all of the information that is out there about pet and animal safety. "Our goal this year is to get our SPCA members, both the general members as well as the Law Enforcement, into as many schools/boy scouts/girls scout meetings as possible to educate younger citizens on this topic, and how to prevent animal cruelty," says Mosca. "We are even involved in a low cost vaccine/microchip event at Barneys Kennels on Saturday, Dec. 5."

All of the upcoming events and information about past events can be found on the committees website at burlcospca.org. Mosca is hoping to continue to grow the program, and educate as many people as possible on the importance of proper animal care. "I think that you don't really know true love until you love something that can't really do anything for you, except love you
back," said Mosca.

Hence the phrase, unconditional love.

The group meets from 7 p.m. to 8 p.m. on the first Wednesday of every month at the SPCA office, located at 3135 Route 206 South, Suite 5, Columbus.
Today
,
Community
Burlington County SPCA
Victoria Mosca
Cheri Mosca
Junior Burlington SPCA