Clara Barton class collects specs

Dec 02, 2015 09:22AM, Published by Community News Service, Categories: Today, Community, Schools
---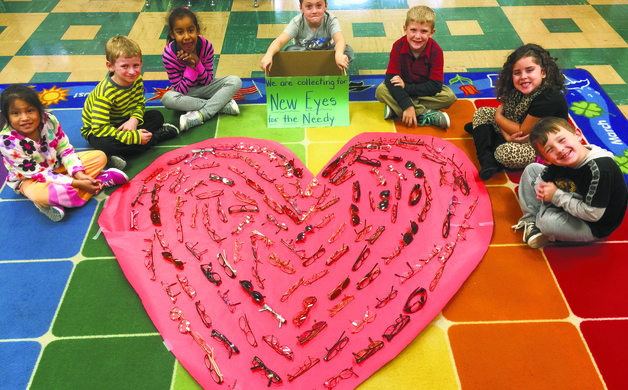 ---
The Clara Barton School recently collected 256 pairs of eyeglasses for New Eyes for the Needy as part of a drive led by Kindergarten teacher Casey McMonagle and her students. McMonagle initially started the drive as a way to integrate a unit on the five senses with helping those in need.

The class collected used eyeglasses, sunglasses, reading glasses and hearing aids for New Eyes, which provides prescription eyeglasses to those in need through a voucher system.
Though the drive started with McMonagle's class, it spread throughout the school, and eventually to other schools in the district. The Bordentown Eye Care Center helped, as well. The glasses were delivered to New Eyes for the Needy on Oct. 21.

"My students have learned so much about helping others," McMonagle said. "They told me they feel so good inside every time we talk about helping another child in need."
---
---
Clara Barton School New Eyes for the Needy
---