At The Parlour, Irish fare returns to Bordentown

Mar 01, 2016 11:45AM ● Published by Samantha Sciarrotta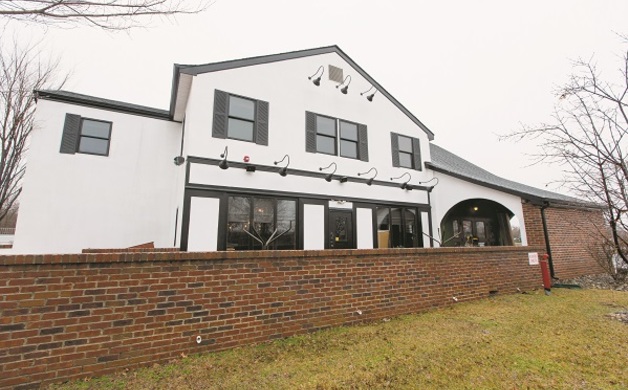 UPDATE: 
The Parlour
, located at 167 Route 130, Bordentown, opened March 28. Hours: Noon-2 a.m., seven days a week.
By Samantha Sciarrotta
The old Dubh Linn Square space is vacant no more.

A new pub and restaurant, The Parlour, will fill the void in Bordentown sometime this spring. The official opening day has not been set, but once the liquor license is approved (possibly by mid-March), owner John Kelly expects to move forward. It is the restaurant's second location—the original can be found at 250 West 86th St. in Manhattan. Kelly opened the restaurant nearly 20 years ago.

Kelly moved to the United States from Ireland 25 years ago with "nothing," he said.

"I got a job as waiter in Smith & Wollenksy's in Manhattan and learned most of what I know from very seasoned veterans who worked there for almost 30 years," he said.

Several years later, Kelly and two business partners opened The Parlour on New York's Upper West Side with the hopes of bringing a piece of Ireland to the city. His partners eventually left the business, but he stuck with it and "never looked back," he said.

Kelly and his family currently live in Chesterfield. Both his chef, Richard Berardi, and manager are from Bordentown.

Though Dubh Linn Square's interior and exterior had an Irish theme, Kelly and his staff decided to overhaul the space. The outside has already been repainted, and paintings of Irish heroes from classic authors to modern-day singers, songwriters and athletes will decorate the inside. The restaurant will also house a private room available for different events.

The menu will consist of old Irish favorites like fish and chips, shepherd's pie, bangers and mash, and more. The original Parlour currently hosts rugby and soccer events, and Kelly hopes to carry that over to this location, too.

"We hope to set up a family restaurant that will serve hearty meals to the whole family," Kelly said. "We will show all the sporting events live. With this area being such a force in soccer, and as a coach for different teams, we will be showing all the big soccer games for the children and parents in the area."

Kelly called the vacant Route 130 space "a godsend." His brother attended Monmouth University, and his roommate there was from the Bordentown area. The roommate's family took Kelly and his brother in as their own, and soon Kelly was making weekly visits to Burlington County.

"This is why Bordentown has always been close to my heart," he said.
Food+Dining
,
News
The Parlour
Dubh Linn Square
John Kelly