BRHS freshman part of inaugural scholarship class

Jun 01, 2016 06:49AM ● Published by Community News Service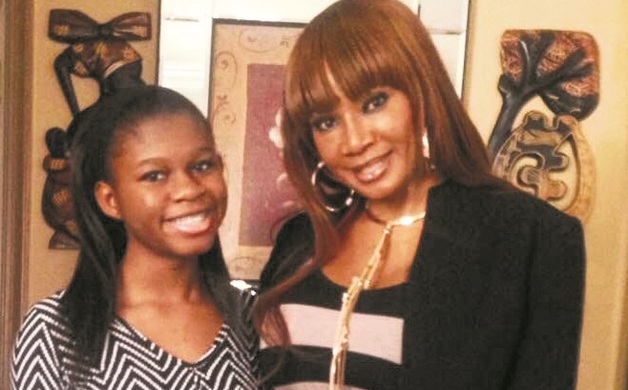 By Jacuqelyn Pillsbury 

In many ways, 15-year-old Tamara Bivens is a typical high school freshman. She loves to read and write, and hang out with her friends and her three sisters. Bivens plays defensive mid-fielder on her soccer team, serves on student council and is a member of the debate team, and she also holds a part-time job.

But there are other facets to her that are not so typical. In April, she received a full college scholarship from the Give Something Back Foundation, a nonprofit corporation founded by Bob Carr, chairman and CEO of Heartland Payment Systems.

The GSBF's mission is to provide mentors and scholarships to help Pell Grant-eligible students go to college and graduate debt-free by covering tuition, room and board to one of the partner schools in New Jersey: Saint Peter's University, Montclair State University, The College of New Jersey and Rowan University.

The foundation was created as a way to pay back for a $250 scholarship Carr received as a high school senior. Heartland, one of the nation's largest processors of debit and credit card transactions, is headquartered in Princeton. This is the first year New Jersey students have been eligible to apply.

"It is exciting, but I know I have to try twice as hard now because I have to keep up my grades. I need at least a B average, plus three AP or honor's [level] classes. This year I have all honors. The honors classes are a lot of work, but your standards are higher and that is a good thing. I like to challenge myself," Bivens said. "It is very humbling for me and gives me an extra nudge to finish my three remaining years in Bordentown strong. It also shows that this is a motivator for the upcoming freshmen in Bordentown in years to come so that they too can apply to have this opportunity as well."

Bivens hasn't decided which school she will attend come Fall 2019, but regardless, she said she will continue to work hard toward a degree in criminal justice. She hopes to become either a lawyer or a detective.

In early September 2015, Jodie Glenn, her guidance counselor, suggested Bivens apply for the scholarship. "I have excellent grades, I am determined. She looked at my classes, saw my grades, and saw something in me that is motivated," Bivens said.
"Tamara is an extraordinary, well-rounded student committed to developing herself both in and out of school," Glenn said. "I see her as a young woman with strength, talent, responsibility and compassion. She possesses the intelligence, discipline and dedication necessary for strong academic success."

The application process started with attending a fall information session, completing the College Cost Estimator (CCE), attending one of their Turn Back Nights to understand the results of the CCE. Once they determined if a student is financially qualified to apply, then the true application process begins.

Staff members Wilma Mitchell-Carter and Jodi Dromboski completed letters of recommendation to support her. Bivens had to write an essay explaining "the impact of an event or activity that has created a change in your life or in the way of your thinking." She wrote about her experiences with the Burlington City Police Explorers Program, which she joined last August to help her explore her career goals.

The program gives girls and boys ages 14-20 the opportunity to see how it is being a police officer by working with a police department. "We are year-round cadets, given police explorer cadet uniforms and gain experience with hands-on training and activities that gives personal growth through character by having positive interactions with law enforcement officials." The community gets to know the twenty-some explorers. "It bridges the gap between youth and law enforcement," she said.

Students come from around Burlington County, including Delran, Cinnaminson, Willingboro, Burlington Township and City, and Florence. Bivens is the sole member from Bordentown.
Bivens's father died when she was in seventh grade. "This also gave me a reason to work harder. I don't settle. I keep on going. He's in a better place and is looking down on me. I can't stop right now," she said. She is being raised by her mother, Vida, a stay-at-home parent. Bivens has one older sister and two sisters in grade school.

Bivens credits School Resource Officer Sgt. Matthew Crowell for being an inspiration to her as she pursues a possible career in law enforcement. "He is a very good role model," she said. "You don't have to be in trouble [to talk to him]. He is always smiling. He is a nice person."

The ninth grader is also an avid reader. "My favorite subject is English because I get to express myself through writing and how I feel. It is not always right or wrong, but how you interpret texts," she said. Her favorite book is James Patterson's "Confessions of a Murder Suspect," and describes herself as being obsessed with Law and Order specials. "I love it. The female detective lead shows a woman can solve things and be a leader, too, just like men can," she said.

Wise words.
Community
,
News
,
Schools
Tamara Bivens
Give Something Back Foundation
Heartland Payment Systems
Bob Carr