OCH Committee to host Bonaparte lectures starting Feb. 25

Feb 01, 2017 07:24AM ● Published by Community News Service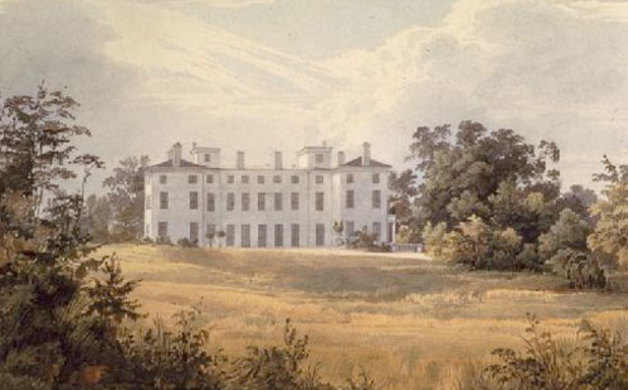 Joseph Bonaparte is one of Bordentown's most famous former residents, and the Old City Hall Committee is set to host four lectures in the coming months to delve deep into the details of his life.

The series opens Saturday, Feb. 25, 2017 at 1 p.m. with a talk by Thomas Frascella. He will discuss the American/Bordentown Mission of Joseph Bonaparte from 1815 to 1839. Frascella is an attorney in private practice and the first directly elected mayor of West Windsor Township. He serves as president and historian for the Unione E Fratellanza Sanfelese, also known as the San Felese Society of New Jersey, and has written extensively on early Italian immigration to the U.S.

In addition to the lecture and discussion, artwork and period memorabilia will be displayed. Tickets for each lecture are $10 and can be purchased at the event beginning at noon. Plan to arrive early as seating is limited to the first 100 people. The building is not handicap accessible. Light refreshments will be served at the end of each lecture.

Bonaparte was New Jersey's only "King in Exile." The older brother of Napoleon Bonaparte, Joseph was the former King of both Naples and Spain and in 1815 was a refugee of the Napoleonic Wars. He arrived in America, where he would remain until 1839. For most of his self-imposed exile, Joseph lived in a palatial estate he planned and created on the bluffs of the Delaware in Bordentown, New Jersey known as "Point Breeze."

Three more lectures will be held at Old City Hall. Richard Veit will examine the life of Bonaparte through remnants of Point Breeze discovered in an archaeological dig on March 11. On March 25, Trenton Free Public Library archivist Laura Poll will discuss the 1847 auction of Bonaparte and Point Breeze artifacts and how six paintings ended up at the Trenton library. Joseph Bonaparte memorabilia collector Peter Tucci will present some of his collection and findings on April 1.

For more information about The Old City Hall and the Bonaparte/Point Breeze Lectures, contact Vicki Gaudier at (609) 203-0541 or vgaudier@verizon.net, or visit The Old City Hall on Facebook to confirm details and dates for each lecture. The Old City Hall Restoration Project Committee meets on the third Thursday of every month and always welcomes new members and resident attendance. All proceeds benefit The Old City Hall Committee's goal to offset costs to the City of Bordentown for renovations and maintenance of the Old City Hall.
Today
,
Community
,
Arts+Entertainment
Joseph Bonaparte
Point Breeze
Old City Hall Restoration Project
Thomas Frascella
Richard Veit
Laura Poll
Peter Tucci