4 alumni to join Hall of Fame

Feb 01, 2017 07:49AM ● Published by Samantha Sciarrotta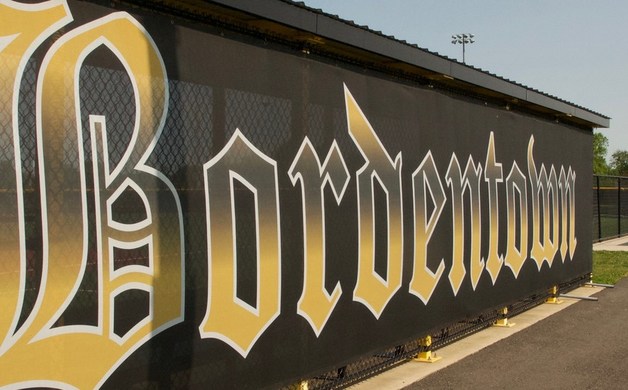 The Bordentown Regional Athletic Hall of Fame Committee recently announced its 15th class of inductees: softball player Hillary (Allen) Tucker ('08), basketball players Latoya Taylor ('07) and Jonathan Kohler ('09), and track athlete Rob Novak ('05).

Tucker holds the records for wins, strikeouts and ERA at BRHS, and she is second in total hits and batting average. She is the only pitcher to pitch in two sectional finals for the high school, and she is one of three players to earn Division I college softball scholarships while at Bordentown. As the current varsity softball head coach, she coached the other two scholarship recipients. Her teams have gone undefeated in conference play for the last three seasons. Tucker earned numerous honors as a pitcher at Drexel University, and she was the team's pitcher of the year each of her four seasons there.

Taylor reached the 1,000-point mark during her senior season in 2006 and finished her career with 1,116 total points. She averaged 10.9 points per game in her career. During her junior season in 2005, Taylor averaged 13.5 points per game and put up 365 total points, her career highs in both categories.

Kohler is the Scotties' all-time leading scorer with 1,849 points and was part of a Central Jersey title team. He was named to the All-Group 2 first team in 2008, and was the Primetime Shootout game MVP that same year. He attended to Long Island University, where he started all four years and was a seven-time Rookie of the Week and East Coast Conference and Eastern College Athletic Conference Rookie of the Year for the 2009-10 season. His LIU team won the East Coast Conference championship in 2011 and 2012.

Novak was a seven-time state champion at BRHS in both indoor and outdoor track. He won the 2005 Nike Outdoor National High School 800m title with a time of 1:49.87 and anchored the winning sprint medley relay team at the same national championships. He is a four-time High School All-American: 2004 outdoor 800m, 2005 indoor sprint medley, 2005 outdoor 800m, and 2005 outdoor sprint medley.

The induction ceremony is set for Saturday, Feb. 4, 2017 at the Bordentown Elks Lodge at 3:30 p.m. Tickets for the dinner are available by contact an Athletic Hall of Fame committee member or Tony DiLemme at (609) 280-1320. Tickets are $30. For more information, send an email to bordentownahof@gmail.com.
Sports
,
Today
,
Community
,
News
,
Schools
Bordentown Regional Athletic Hall of Fame
Hillary Tucker
Latoya Taylor
Jonathan Kohler
Rob Novak