ERA Central a family affair

Apr 05, 2017 07:24AM ● Published by Community News Service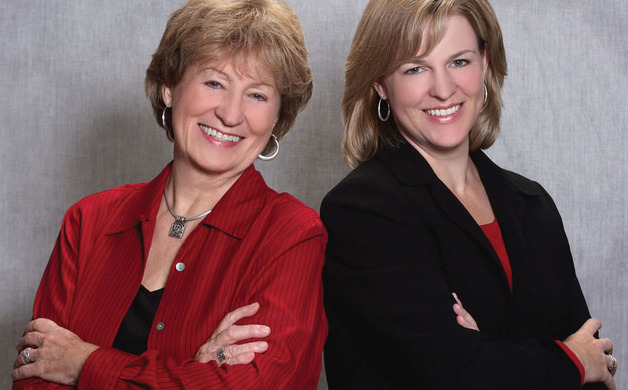 Ann Davis, left, founded ERA and Associates in Robbinsville in 1986, and her daughter, Stephanie Bellanova, who oversees agency operations.
By Jacquelyn Pillsbury
When Ann Davis started working in real estate in the '70s, it was still a male-centric field. But Davis wanted to open her own business and, in 1986, started ERA and Associates in Robbinsville.

"She wanted to be able to give agents a place to work that is supportive," says Stephanie Bellanova, her daughter.

Today, Davis's company is called ERA Central Realty Group, with five offices and 160 agents covering all of Central Jersey. Last month, Davis was inducted into the ERA Hall of Fame at its annual conference in Dallas, an honor given to those who "embody the spirit of ERA by offering support, collaborations, and education to their agents and consumers," Bellanova said.

It is these tenets that drew Davis, and later her daughter, to ERA. "She wanted to be able to give agents a place to work that is supportive. As a real estate agent you get thrown out there. It is a sales job. We wanted to help agents by always focusing on education, training, and support."

Bellanova came into the family business at a young age. 

"The bus dropped me off after school and I did processing—office work," Bellanova said. "My mom had been a sales agent since I was in kindergarten. We've done this together a long time. It is who we are. She still manages the Cream Ridge office. We are just real estate."

When it came time to decide on a career, Bellanova "wrestled with whether or not to go into the business. I realized being in any business enables you to make a difference. It is our life and our vehicle to do good things in the community."

The business relocated to Cream Ridge in 1991. She has since reopened an office in Robbinsville, and added locations in Bordentown, Freehold and Monroe. Bellanova oversees operations.

The Bordentown office, located on Route 206, is run by office manager Linda Shinn. "All of our agents are part of our family," Bellanova said. "We take it seriously. They know what they are doing. They back each other up with education and support. With a team behind you, you can get all of the answers. We are professionals. It is a hard job. A lot goes into it. Real estate is a tough business. We fill in the gaps for our agents. Help them with marketing, handling objectives, et cetera."

Their charity work is divided between national and local objectives. Muscular Dystrophy is the main charity they support, raising more than $10,000 a year. The past couple of years, their main fundraising event was a karaoke night, where area realtors, even those not with ERA, are invited.

"We get all of the realtors out together," Bellanova said. "Our agents are educated to know it is not cutthroat. We are doing deals together, we know each other, we respect each other. It is always a fun event. "

Closer to home, ERA Central Realty Group gives scholarships to local high school seniors called the EDGE Scholarship (eracentral.com/edge-scholarship). EDGE stands for Ethical Dedicated Genuine Entrepreneur. The deadline to apply for the $1,000 scholarships is April 7. All New Jersey high school seniors, including home schooled students, are eligible to apply.

Interested parties can stop by their office on Route 206 weekdays, or call to make an appointment. "Your real estate agent will list your house and help you sell," Bellanova said. "They have been known to move furniture, paint railings, we do whatever it takes to make something happen for our clients. We recognize it is an emotional process. There are always buyers. Inventory is still very low, and there are plenty of buyers waiting for the right house to come on the market."
ERA Central Realty Group, 3379 U.S. Route 206, Bordentown. Phone: (609) 298-4800. On the web: 
eracentral.com
. Hours: Monday through Friday, 9 a.m. to 5 p.m. Weekends and evenings by appointment.
Business
,
Today
ERA Central Realty Group
Ann Davis
Stephanie Bellanova