Former police chief Nucera charged with hate crime

Nov 01, 2017 02:21PM ● Published by Samantha Sciarrotta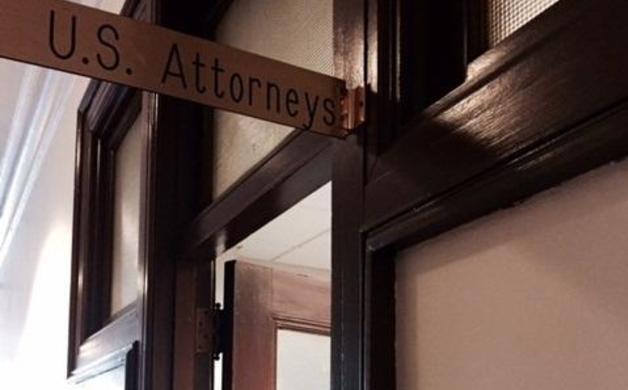 Former Bordentown Township police chief Frank M. Nucera, Jr. was arrested and charged Nov. 1 with committing a hate crime and violating a man's civil rights by using excessive force during an arrest, according to a United States Attorney's Office 
press release
. Nucera retired under mysterious circumstances in January.
The criminal complaint filed by the U.S. Attorney's Officer against Nucera, 60, states that the then-police chief assaulted an 18-year-old African American man at the Bordentown Ramada Sept. 1, 2016. Two officers responded to a phone call from a hotel employee, who stated that two teenagers stayed in a hotel room without paying. The situation escalated into a physical confrontation, and the officers called for backup. Several additional officers, including Nucera, arrived at the scene.
The 18-year-old, handcuffed and in custody, was being escorted out of the Ramada and into a police cruiser by two officers, when Nucera allegedly approached him from behind and slammed his head into a doorjamb, as witnessed by a BTPD officer. Another officer later added that the 18-year-old was no longer resisting at the time of the assault. He didn't report the use of excessive force, he said, because he was afraid Nucera would retaliate. 
Nucera was later secretly, legally recorded using racially insensitive language to refer to the two teenagers, saying, "These f***ing people should stay the f*** out of Bordentown" and added that "it would have been nice" to use police dogs during the arrest because, "That dog, that dog will stop anything right then and there [makes dog noises]. I'm telling you. You'd have seen two f*****g n*****s stop dead in their tracks. I love that when they do that. I just love that."
On Dec. 31, 2016, an officer recorded Nucera defending his use of excessive force in the September 2016 incident, saying that a number of officers responded to the scene "'cause of six unruly f*****g n*****s."
He also is documented to have said, "I'm f*****g tired of them, man. I'll tell you what, it's gonna get to the point where I could shoot one of these motherf*****s. And that n****r b***h lady, she almost got it."
According to the 
complaint
, Nucera has a history of using racial slurs and making racist comments about African Americans, often referring to them as "n*****s," "n**s," "moulinyans" (an Italian American-derived racial slur for African Americans) and "moulies."
Around November 2015, Nucera ranted the following to a subordinate officer: "I wish that n****r would come back from Trenton and give me a reason to put my hands on him, I'm tired of 'em. These n*****s are like ISIS, they have no value. They should line them all up and mow 'em down. I'd like to be on the firing squad, I could do it. I used to think about if I could shoot someone or not, I could do it, I'm tired of it."  
Nucera is also reported to have used police dogs to intimidate African Americans. He specifically ordered officers to bring canine vehicles to high school basketball games staffed by the BTPD, positioned towards the entrance of the school with the intent to intimidate African American attendees. And again, in an April 2016 conversation that was recorded, Nucera directed an officer to walk a police dog through an apartment complex, saying, "let these f*****g moulies see him. Let 'em see him. I don't care."
The use of excessive force and hate crime counts with which Nucera is charged each carry a maximum penalty of 10 years in prison and a $250,000 fine. Nucera started with the township in 1983. He also previously served as Bordentown Township business administrator. 
Bordentown residents have reacted online. One resident wrote on Facebook, "We aren't the first town and we certainly won't be the last. We cannot and should not allow one person to bring this town down. Now is the time for everyone to step up come together and show the strength and resilience this town has," while another wrote, "He will be punished under the law, I just hope he understands the hurt he created and put on the Township. This is not a reflection on the residents of Bordentown Township." Others questioned why it took so long to build a case, and some lamented about the potential taxpayer cost.
"The nobility of police officers is rooted in their selfless commitment to protect our communities and their pledge to honor our constitutional values. As Chief of the Bordentown Township Police Department, the defendant dishonored the profession by doing neither," Acting U.S. Attorney William E. Fitzpatrick said in the press release. "The complaint alleges that the defendant harbored an intense racial animosity towards African Americans, and on September 1, 2016, that senseless hatred led to the unlawful assault of a handcuffed and defenseless prisoner. The conduct alleged is a shocking breach of the duty of every police officer to provide equal justice under the law and never to mistreat a person in custody. As a result, the former chief of police is now a charged federal criminal defendant."
Today
,
Community
,
News
Frank Nucera